CORE TEAM
AT MENON & ASSOCIATES
Vinay Menon
With over 18 years of experience, Vinay heads the Mumbai team of professionals at M&A. His area of expertise includes Labour & Industrial Laws, Consumer Law, Medico Legal Laws, Family Laws, Law relating to Co-operative Societies, Testamentary Laws, Shipping Laws and Surrogacy.
He has extensive knowledge and experience in areas of Labour Laws, Disciplinary Enquiry Proceedings, Minimum Wages, Workman's Compensation, Employees State Insurance, Provident Fund, Gratuity, Labour Due Diligence and General Civil Litigation.
Vinay has also been successful in settling various Charter of Demands and Wages fixation issues of Companies and Unions. He was specially invited by the American Bar Association as a speaker to present "Surrogacy-India". Apart from advising clients, Vinay is also an arguing counsel.
He is the member of the Governing Council of the Federation of Labour Law Practitioners' Association, Maharashtra and is also the General Secretary of the Labour Law Practitioners' Association, Mumbai.
He is also actively involved in advising NGOs on issues pertaining to Human Rights violations, Prevention of Child Abuse, Protection of Women and is a speaker at social awareness programmes conducted by them. He is also a member of the Forum for Integrated National Security.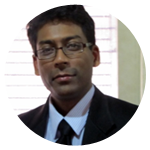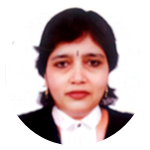 Pushpa Menon
Pushpa Menon, with over 25 years of experience heads the Chennai office of M&A.
Pushpa specializes in handling complex litigations in diverse laws. Her areas of expertise include Constitutional Laws, Commercial Laws, Environmental Laws, Taxation, Excise Laws, Property Laws, Service Laws and Media Laws.
Pushpa is associated with the Office of the ex-Attorney Solicitor General of Madras and has represented the State Government in several high profile cases.
Kirti Shetty
Kirti heads the department of Consumer laws. Kirti's area of expertise includes litigation and advisory on matters pertaining to Consumer laws, Medico Legal, Insurance, Housing etc.
Kirti handles matters in the Consumer forums - District forums & the State Commission of Maharashtra.
Kirti was on the panel of the Council for Fair Business Practices and is presently a Committee Member of the Labour Law Practitioners' Association, Mumbai.