Menon & Associates (M&A) was established in Mumbai in the year 1996 by leading labour and service laws practitioner, Late Mr. K.P.V. Menon with a vision "To ensure a one house solution to our clientele from different walks of the society".
Over the years, our team has taken his vision to reality by strengthening its presence in the said area of practice and has also developed in other areas of practice and expertise in them.
We are known by
Our Trust - based relationships
Our Customer - centric culture
Our Commitment to excellence
Our Power with performance
Our Passion with focus
M&A is an organization of young, committed, competent and experienced legal professionals with very strong domain knowledge in their respective practice areas.
The organization is presently operating from its offices in Mumbai & Chennai and also through alliances and associate offices.
The organization was also recognized by a leading IT Magazine to conduct a study as a part of their Global Study Programme to communicate and spread our views on improving efficiency through technology.
The organization in a partnership programme with Microsoft has conducted workshops/programmes including a programme for creating awareness among the Labour Laws Practitioners'. Menon and Associates takes pride in building strategic long-term client relationships and safeguard our clients interest effectively and efficiently.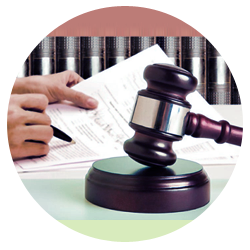 Vision
Being a law firm that primarily deals with social legislations, our endeavour has been to understand the requirements of our clients and to achieve their objectives in the best possible manner within the legal framework.